Presentation Director
Alexander Karpazis
UI Art Team
Noreen Rana
Samuel Leblanc
Laurent Gaumer
Anca-Nicola Ablu
Watch Dogs 2 was my first title as  UI Artist/Graphic Designer with Ubisoft Montreal. I worked with several talented artists, designers and programmers in collaboration to create the vast and varied amount of UI that is seen throughout the game. This work involved everything from full App design, motion design, HUD iteration, iconography and logo design on top of implementing our UI within our Dunia engine. This project was one of the most positive experiences I had the opportunity of being a part of.
APP STORE
The App store was the first app I designed for Watch Dogs 2. The purpose of it was to onboard the player to the various different sections (or apps) of the game's UI.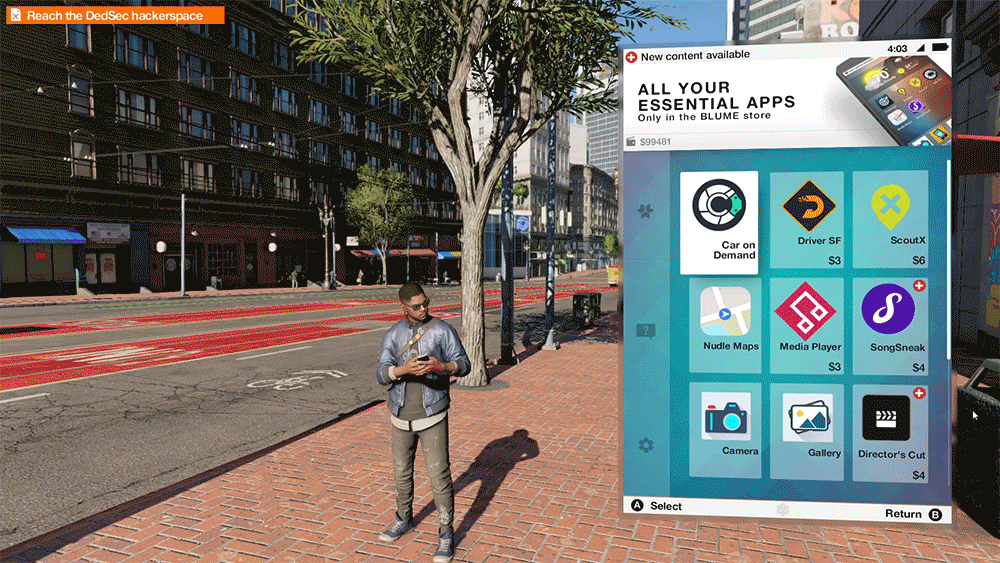 LEADERBOARDS
I was encouraged to really push the creativity of our app designs with the leaderboards. However it was actually quite confusing for the player and thus was simplified for ship. This process really highlighted how important it is to design with a UX mentality, no matter how visually creative your solutions may be. I developed the branding and iconography that was used for the leaderboard app, while the final UI design was completed by Samuel Leblanc.
HACKER WARS
Hacker Wars is a mission storyline that begins with you being hacked by the antagonist, Lenni. This results in the players' screen being mildly accosted by a little blue cat that could stand to use some litterbox training. This "hack" could persist throughout the entirety of the game unless the player completed the side mission to remove it.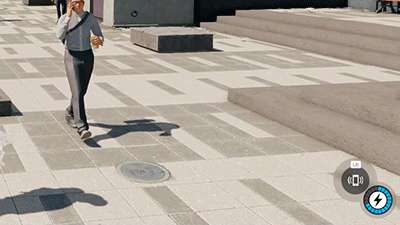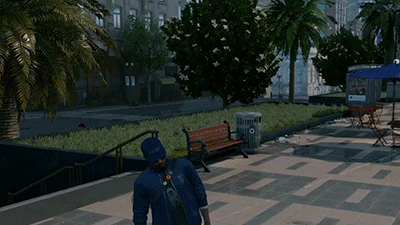 RESEARCH TREE
The skill tree was built by multiple owners. I was responsible for the iconography and the iteration of the layout, skill preview and the overall polish of the tree animation and feedback. Purchasing animation was made by Laurent Gaumer.
Hacking Module HUD
The hack module interface went through a plethora of iterations before we settled on a simple circular module that could be easily understood and connected to your botnet meter. It also served as a shortcut for quick hacks for your everyday, on-the-go anarchy needs. The Hack UI needed to be easily accessible and legible for quick gameplay without getting in the way of the rest of the gameplay environment.